Meet Our Exceptional Team
Our experienced approach to business coupled with our ethical  standards and personal values makes us a trusted resource for our clients.
Kimberlee Curtis
Owner/Broker
Kimberlee is from southern Kentucky and grew up playing softball and driving go-carts on the family farm. She loves Alabama football (Roll Tide!!) and visits KY often to visit family, tour Bourbon distilleries and attend thoroughbred horse racing.

She is a graduate of Murray State University and has a combined education in Business & Construction and an MBA. She is a certified project scheduler, USACE QA/QC and OSHA 30 certified. Dogs, gelato and going to the gym are her favorite things! Kimberlee has worked in the construction industry for 16 years and a licensed Realtor in Florida since 2017. She relocated to Tampa in 2017 from Cincinnati OH. Kimberlee is passionate about providing excellent service to her clients. She will never run from a challenging transaction and prides herself on her ethical standards and loyalty to her clients.

She specializes in real estate acquisition and disposition representation, public infrastructure, commercial/mixed-use and residential project management, project planning and commercial build outs. She is a city gal with a little bit of small town Kentucky left in her heart. She loves to ride her bike and is passionate about working out! Kimberlee loves to travel and experience new cultures and culinary adventures!
Tampa, Saint Petersburg, Clearwater Real Estate Market Expert​
MBA
(Masters In
Business Administration)
Infrastructure, Public Park/Green Space, Mixed Use Construction Expert
Channel District Redevelopment Authority Committee Chairperson
17 Years Construction and Real Estate Project & Program Management
Alexander Lally
Licensed Realtor
Alexander has been a licensed Realtor since 2019 after being involved as a team member on several development projects. Located in the flourishing city of Tampa, he is experienced in assisting clients in commercial and residential transactions in various locations throughout Florida. He also excels at raising capital for development projects with over $10M raised to date for various projects.

Alex is extremely personable and understands how to maintain professionalism. His focus is always on the best interest of his clients; he knows what it takes to deliver a smooth transaction and is a natural problem solver. He is a dedicated young man who is ready to take on any challenge presented.
Alex was born in Buffalo, New York but grew up in Virginia Beach. He attended Radford University, graduating with a Bachelors in Business Marketing. Two years later, moved to Tampa, a growing market on the verge of a huge boom in development opportunity. He is a huge Buffalo Bills fan and enjoys traveling the world whenever the opportunity is presented, especially when it involves snowboarding. His long term goal is to build and own an Esports arena where National Esports competitions can be held.
Crystal Parks
Licensed Realtor
Crystal, based in Miami Beach, is a four year veteran of the real estate industry and has represented clients from all over the world in a variety of real estate transactions. Crystal has built a solid foundation of clients in the community through her professionalism, attention to detail, and commitment to always put her client's needs first.
Crystal has a decade long career in running high profile events throughout Miami Beach including real estate events. She is passionate about commercial real estate with a focus on hotels, NNN and office space. She has continued to leverage her experience and expertise to exceed her client's expectations.
Crystal was born and raised in New York state but has called Miami home for the past 15 years. She began her career as an RN but realized over time her passion for real estate and development was her calling and committed to that career path full time. In her free time, Crystal is an avid beach-goer and traveler. Spending time in the Miami Beach area together with her friends and family as is never something Crystal takes for granted. She loves living in South Florida and feels fortunate to have access to some of the world's best beaches, one of the United States most varied cultures.
The KEC Group Is Proud to Partner With The Following Vendors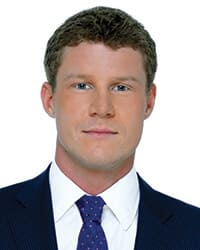 Nicholas Horsburgh is Managing Partner for Weld Capital Partners based in New York City. He has excelled Nationally in commercial real estate markets for over a decade both as an investor, investment and development advisor, and as a Source for Debt and Equity. Nicholas also serves as Acquisitions Director and Senior Vice President for Vision Realty Advisors in Manhattan. Beyond his personal dollar volume ($1.5B+) and countless complex transactions, he brings with him a rare blend of Commercial, Residential, Investment, and Development expertise. Most importantly is his ability to identify opportunities and partnerships and execute them with the utmost discretion and precision. This meticulous, thoughtful, and fine-tuned approach imbues all aspects of his investment and asset management strategies. Other than land and property development and re-positioning, he acts in a development advisory role for institutions large and small. He provides the same expertise on projects national in scope, employing broader portfolio-driven strategies. He has served as Managing Director of Investment Sales, Senior Manager of multiple sales teams, and other executive-level and senior advisory positions. He has served on multiple boards in the past and possesses an extensive network, clarity of purpose, and expertise that has become sought after on a national level.
Weld Capital Partners is a New York City-based Development and Sales Advisory Firm. Their involvement begins well before a building is completed and often before the proposed property is constructed. We assist owners in many ways. Along with architects, engineers and interior design firms, we help determine the highest & best use for a property and lead the marketing and sales effort to realize the highest value. We specialize in mixed-use, multifamily and retail projects in Manhattan, Brooklyn and Queens. Weld also has extensive networks and relationships within real estate's Joint Venture, private and institutional sectors, nationally.